MODERNIZATION

Competing for the Best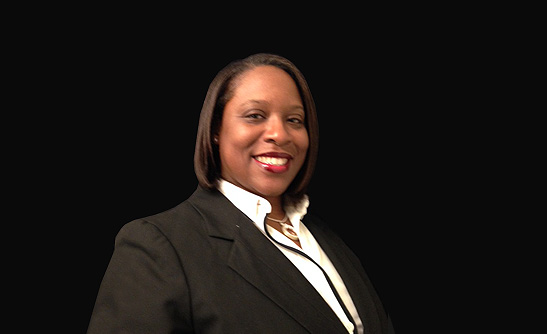 HR Recruiter Yvonda Price helps MDOT SHA compete for top new talent.
In today's tight job market, with unemployment below 4%, special effort is needed to find the best talent for MDOT SHA, says HR Manager Mekia Gaskins, the Chief of Recruitment.
"We have unique, difficult-to-fill positions and other openings that we're constantly recruiting for," she explains. These include openings in civil engineering, finance, administration, and maintenance.
To enhance outreach to qualified candidates, MDOT SHA has launched a new recruitment program. Recruiter Yvonda Price, who joined the agency in July, is leading the charge. And she's all business, down to the Maryland flag scarf she wears at the MDOT SHA booth during job fairs.
"Our goal is improving the quality of our candidates, reducing our vacancies and increasing retention," she says.
Yvonda is expanding MDOT SHA's recruitment efforts by attending job fairs in communities and on college campuses. Recently, she participated in a Recruit Military fair for veterans at M&T Bank Stadium. She posts jobs regularly to the MDOT SHA LinkedIn page and to the activity section of her LinkedIn page. Yvonda also is visiting MDOT SHA facilities throughout the State.
Surprisingly, the key to retaining good workers isn't primarily salary, she says.
"Job satisfaction is the biggest thing," Yvonda conveyed. She reinforces this point during her visits with MDOT SHA staff, explaining that workers want a higher mission and to know they are contributing to something important. Teleworking and workplace flexibility also play important roles in keeping today's workers content.
"Having a great work environment is essential to retention," she says. "Everyone can contribute to that."
Tell your friends and family to join our workforce! They can visit the MDOT SHA Employment page for job listings and information.
Yvonda Price LinkedIn page - Go to 'Activity' to learn about SHA employment events