INNOVATION

Tracking Thousands of Vehicles with FITS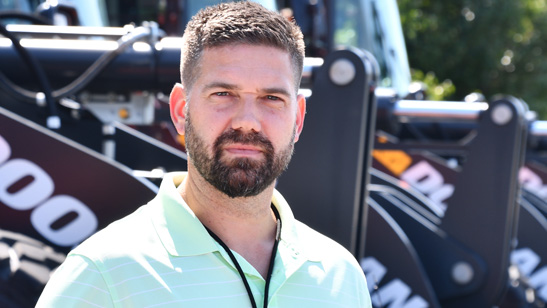 FITS cut the processing time for requesting a vehicle's fuel card from five days to same day, says Business Data Analyst Rob Dey.
Whether we're repairing a pothole, rescuing a stranded driver, or plowing snow during a blizzard, when MDOT SHA workers go into action, we start by mounting a truck or car.
In the past, individual departments and districts tracked vehicles on their own – some using MS Excel, some using MS Access. But challenges appeared when senior managers couldn't easily identify systemwide needs and managers in different locations had a difficult time exchanging information about the 2,500 vehicles deployed on our roadways.
Business Data Analyst Rob Dey explained that two years ago, MDOT SHA committed to developing an online system. Now in its fourth release, the Fleet Inventory Tracking System (FITS) has vastly improved the ability to deploy, repair, and budget. "It's an intuitive system," says Rob, "it's easy to use."
FITS lets users perform a large number of tasks using screens where what you see is what you get. You may view fleet inventory, assign drivers, designate pool vehicles, and assign E-ZPass transponders. You may score visual assessments of individual vehicles, giving a truck a 1 if it's virtually unserviceable or a 5 if it's in excellent condition. It also allows you to record monthly usage. Need to search for a car or truck? The fields let you look by unit, responsible person, RC, and vehicle tag. You may also limit your search to vehicles that are available right now or when you need them – a very helpful feature. "It cut the processing time for requesting a vehicle's fuel card from five days to same day," explains Rob.
FITS allows you to track and request fuel cards, track emission records and citations, and all necessary forms are in its library and easy to download. There's more coming, he says, including a fleet coordinator dashboard, currently in development.
Rob said the buy-in has been great. While some people prefer staying with what has worked for them, "When those folks make a suggestion about improving the system and then see what it looks like when their suggestion is adopted, they get excited."
Among those who have worked on FITS are OOM Equipment Division Chief Tim Lawler, Assistant Division Chief Mike Antlitz, and OOTS IT's Vincent Mise, Rajeswari Rajagopal, Yong Liang and Allyson Wolfe.